Congratulations Class of 2014!
Read more senior 2014 profiles here.




More 2014 senior profiles from The Freedom Forum




---
Margo Cline
The University of Pittsburgh will be welcoming Margo Cline this fall. She plans to major in pre-pharmacy. An honors and AP student, Cline was active in high school through the BASD Mini-THON, National Honor Society, and student council. She was awarded the silver cord for 135 hours of community service. Cline's favorite memory at Freedom was the Freedom/Liberty Football game of 2012. Her advice to underclassmen is to "work hard, but have fun." While she did participate in activities in high school, Cline states that she would have joined more if she could go back in time. Her motto is "don't get mad, get glad."
Aleah Costello
The education department at West Chester University will be welcoming Aleah Costello this fall. She plans to study elementary education, specifically pre-Kindergarten through grade 4. Costello was involved in the Freedom to Fly fundraiser, and she held a part-time job at Panera Bread. Costello said that Mrs. Fox inspired her during her years at Freedom. Her advice to underclassmen is "don't let yourself fall behind. Senioritis is a real thing, and it's not worth setting yourself up for a disaster. Believe in yourself." Costello's favorite memory at Freedom was when everyone came together to raise money for cancer through the BASD Mini-THON and the Freedom to Fly. Her life motto is "to many of us are not living our dreams because we are living our fears. Start to live in the moment and make each day matter. Every day is a new start."
Janessa Scherrman
Janessa Scherrman has been very involved with the school. She played for FHS Girls Tennis. Scherrman was very involved in the FHS Theatre Company, Dance Company and Basd Mini-THON. She has been in many different honors and AP classes in the past 4 years of High School. Sherrman received an award for participating in County Chorus. She plans on attending Messiah College for early childhood education. Her favorite high school memory is doing musicals with her close friends every year for school. Her advice to underclassmen is don't take anything for granted. It really does go by fast so make good memories when you can and work hard to make the best of your high school experience. A quote she goes by is " You've got to learn how to dance in the rain." -MM
Photos: Christmas City Studios
Powered by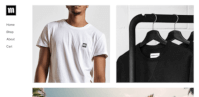 Create your own unique website with customizable templates.