Local teacher's dedication recognized

Linny Fowler Arts Educator of the Year

The Freedom Forum

Ms. Jennifer Wescoe, English and drama teacher at Freedom High School, was awarded the Linny Fowler Award of Arts Educator of the Year. Ms. Wescoe was among twelve recipients recognized at the award ceremony held at Steelstacks on Thursday, November 8 for her dedication to the arts through education. Ms. Wescoe has spent her teaching career in arts education as an English and drama teacher, as well as the theatre director of Freedom High School. In addition, she launched the FHS Playwright Showcase at Steelstacks. Ms. Wescoe also shares her talents with the community through her involvement with the Pennsylvania Playhouse. Freedom faculty, staff, students, parents, and community are proud to have such a dedicated professional sharing her talents with today's youth. Congratulations!

---

Press Release

October 22, 2018


The Bethlehem Area School District is proud to announce that Todd Repsher, Deputy Chief of Police for the City of Bethlehem has accepted the position of Coordinator of School Safety and Emergency Management for the Bethlehem Area School District.

Deputy Chief Repsher is a 27 year law enforcement veteran having been promoted through the ranks of the City of Bethlehem police department. He brings a wealth of knowledge and experience that will be an invaluable asset to the Bethlehem Area School District.

Deputy Chief Repsher served as a community police officer, Lieutenant in the Criminal Investigations Division and team commander of the Emergency Response Team prior to his current position in the department. He brings extensive experience in emergency management and collaboration with a wide range of public safety entities at the city, county, state and federal level. Mr. Repsher has extensive experience in threat assessment a key component of maintaining school safety.

"We are fortunate to have Deputy Chief Repsher join our BASD team. His wealth of knowledge and years of experience will further strengthen our school safety work, One of a school's biggest safety challenges is determining the creditability of any perceived threat. Mr. Repsher's expertise in threat assessment will be a true asset for our principals. He should be a reassuring presence for our parents, teachers, and students.

As Coordinator of School Safety and Management, a new position in the district, Mr. Repsher will oversee the on-going refinement of crisis planning, emergency communications, school facility security, crisis training, compliance monitoring with the PA Department of Education and coordination with local first responders.

Contact Information: Dr. Joseph J. Roy, Superintendent of Schools jroy@basdschools.org

Important May 2018 Dates

Keystone Schedule

Screenshot by Gabrielle Rader above.

Senior Finals

Friday, May 25 (7 am -12 pm)

Tuesday, May 29 (8 am - 12 pm)

Makeup Day, Wednesday, May 30 (8 am - 12 pm)

Underclassmen Finals

Updated Screenshot by Gabrielle Rader below.

​

Graduation Practices

Monday, June 4 (8:30am-10:30am)

Tuesday, June 5 (7:45am-9:45am)

Wednesday, June 6 (8:30am-11:30am)

​Graduation Commencement

Wednesday, June 6

(7pm-9pm)

Freshman Seminar Helps Puerto Rico

FHS Freshman Seminar students worked hard in Mr. Dunstan and Coach Stellato's classes packing and organizing donated clothing for hurricane victims in Puerto Rico. We had tons of clothing for infants to adults and had a great discussion about how we can continue to affect our community and world with compassion and grace. This is the spirit of Freedom Family and we are BASD PROUD!

Mr. Bilotti's shares his words of wisdom

Faculty Highlight - Mr. Bilotti

Delilah Oquendo

The Freedom Forum

Mr. Christopher Bilotti teaches a variety of math courses from Consumer Math to Honors Algebra 2 at Freedom for 12 years. His favorite math class to teach is Precalculus because it uses all the prerequisite skills from Algebra and Geometry, and it applies the concepts to real world problems.

Mr. Bilotti does not have a preference in a particular grade to teach, but he does find it much easier to teach students who have a strong background of the concept that is being applied in the classroom and the skills obtained in their previous math classes.

"The smartest people in this world not only answer questions but also ask them," said Mr. Bilotti.

His biggest pet peeve of his job is that the school teaches algebra 2 before geometry. Mr. Bilotti said it is very difficult to fully understand the concepts being taught to them at a freshman or sophomore level.

Being a teacher can be very tough at times because students are very different, and all learn in different ways and varied paces. Math teachers must rely on memorization from previous background math classes rather than making connections with previous knowledge. Without background knowledge, moving into deeper concepts is difficult.

Mr. Bilotti says the most challenging aspect on being a math teacher is that all students have a different background which makes it harder to connect with his students. He strongly believes to be a successful teacher and to overcome these challenges, a teacher must take interest in student lives.

"Students don't care how much you know until they see how much you care," said Mr. Bilotti.

The person who has inspired and influenced Mr. Bilotti is Mr. Witko, his eighth grade Earth Science teacher. Mr. Witko was always so energetic and passionate about his subject area and was never afraid to make jokes or find fun ways to motivate his students. Likewise, Mr. Bilotti has always been known for his use of puns and humor in class to help students succeed.

"Everyone leaves a mark on this world in one way or another. Some leave a lasting impression, while others just leave a stain," said Mr. Bilotti.

Mr. Bilotti's hero is his father. His father's goal was to always make Mr. Bilotti's life easier than his own. His dad had moved from Italy to Staten Island, and at three years old, his parents split. As a result, Mr. Bilotti moved to Pennsylvania, where he met his fiance, Kimberly Brill. She is an elementary special education teacher at Delfranco Elementary School in Bangor, and she works with students with multiple and severe disabilities.

On a typical Saturday night, Mr. Bilotti enjoys watching college football and cheering on his favorite team, Penn State, with his fiance and their friends. His go-to meal for football games is any kind of BBQ. Whether it is ribs, chicken, or wings, he loves it all.

Mr. Bilotti may not be as into October and horror as his soon-to-be wife, but his top three favorite scary movies are "Terminator 2," "Silence of Lambs," and "The Candy Man."

​

---

Follow FHSForum!

---

---
---
Congratulations to The Freedom Forum

Congratulations to Gabriella Greenhoward, editor-in-chief, and her staff of The Freedom Forum for being receiving First Place in the 2017 American Scholastic Press Association Awards. This organization judges publications from high school and colleges across the United States.

---
---
Want to be part of the award-winning Freedom Forum next school year? Click the button below to be added to the group. ALSO, sign up for Remind system to receive text notifications about meetings, events, etc.
---
Bethlehem Area School District
Freedom High School
3149 Chester Avenue
Bethlehem, PA 18020
(610) 867-5843
FHSForum@gmail.com
Powered by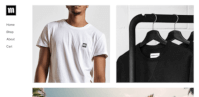 Create your own unique website with customizable templates.